LOCATION
Hilo, Hawaii
Our program is based in Hawaii, and our surroundings play a large role in our therapeutic practices—from horticultural therapy to outdoor recreational activities and the communities our students serve. Pacific Quest operates on a 25-acre farm with residential homes and facilities.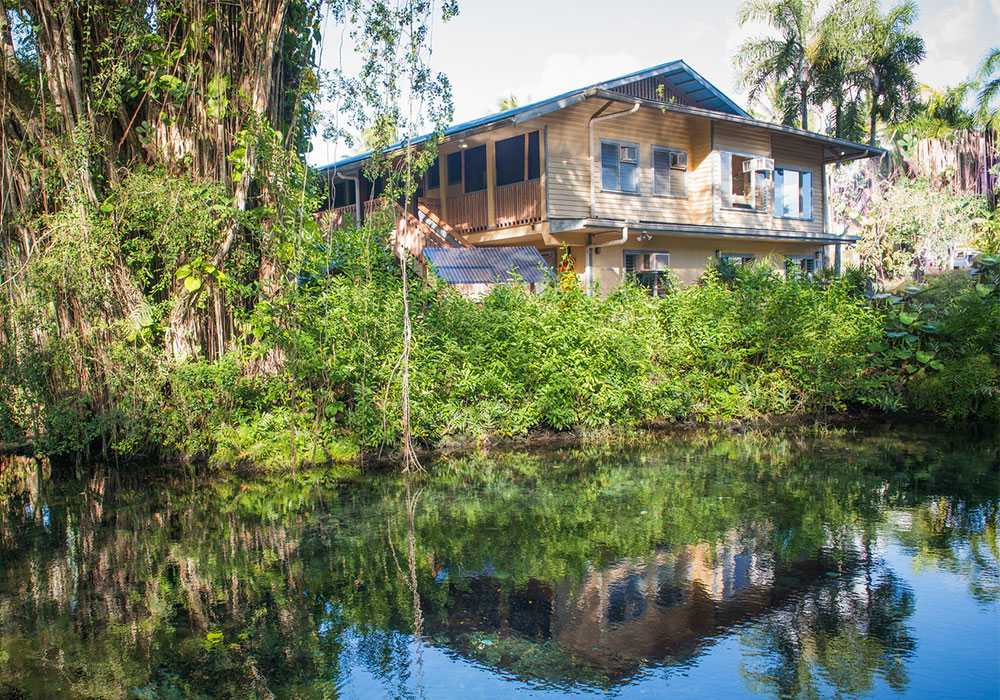 Reed's Bay Facility
Pacific Quest at Reed's Bay sits on a 5-acre waterfront property. The 8,000 square-foot facility includes a large commercial kitchen and simple but modern sleeping quarters. A portion of each student's stay takes place at our tropical farming site, where students learn gardening skills and set their own goals for their success in the program.
Homes
Situated in an agricultural community just 15 min southeast of Hilo, our three well-equipped homes provide a platform for community living. View more photos >  
The Farm
Set 20 min southeast of Hilo, our 25-acre organic farm—formerly an orchid farm—is a horticulturalist's playground. View more photos >
Our family had what I would call a "complete" experience at Pacific Quest. Our daughter's whole being was nourished by this beautiful tropical environment filled with the beauty and teachings of the plants and the highly qualified and compassionate staff. The challenging work that both she and her father and I underwent was well worth all the soul searching, the hours of writing and self reflection and the transformed daughter we embraced at the end of her stay at PQ. I cannot recommend this experience enough for a teenager living in these chaotic and trouble times.